The Vissan food processing company and Saigon Co-op Mart have decided to decrease the price of pork, from August 29 to September 11, in all their chain stores and distribution outlets in Ho Chi Minh City.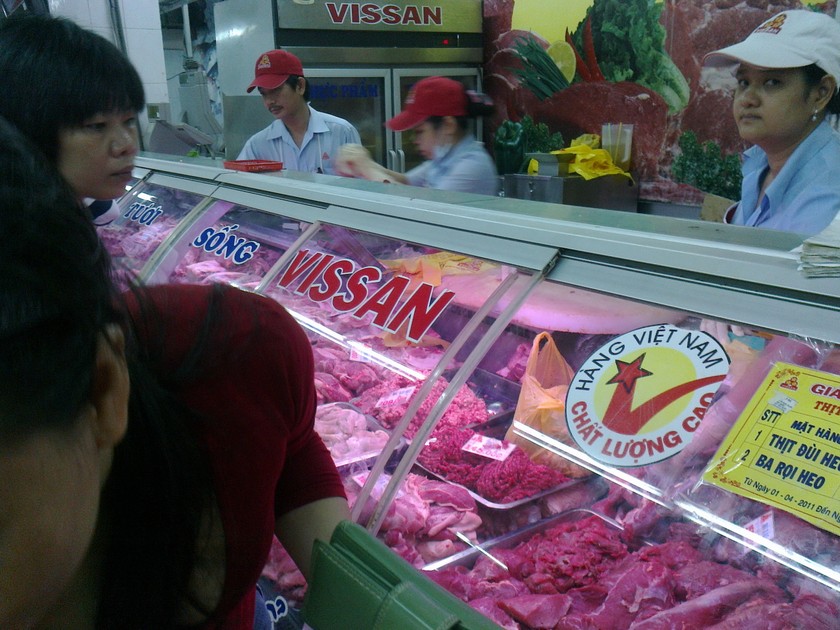 Consumers buying Vissan products in a Co-op Mart ( Photo: B. Uyen)
Prices on different kinds of pork were reduced by VND12, 100 to VND14, 000 per kilogram. For instance, fresh pork butt dropped from VND85, 000 to VND72, 900 and pork shoulder butt from VND82, 000 to VND68, 000.
This is the second time in August that Vissan has reduced prices on its meat products, mainly as a bid to push up consumption as well as respond to the 'goods promotional month', to be launched in September by the Ho Chi Minh City Department of Industry and Trade.
According to Van Duc Muoi, General Manager of Vissan, more than 4,000 tons of pork meat has been stockpiled by the company to supply to the market.
In addition, the company has tied up with other private pig breeding farms in the country to increase pork supply by more pig-breeding so as to stabilize the pork markets from now until the end of the year.