Ho Chi Minh People's Committee has recently submitted its proposal for raising water charges to the city's Party Committee, People's Council and the HCMC Fatherland Front Committee, said Saigon Water Corporation (Sawaco) on November 6.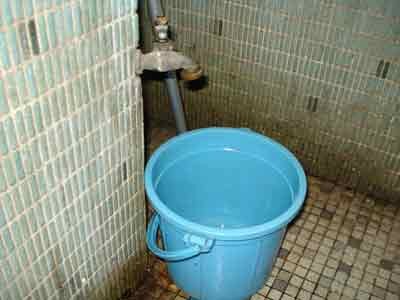 Catching leaking water is one way to save money ( Photo: U. Phuong)
Under the proposal, water charges will increase by VND2,100 and VND6,300 a cubic meter.
For instance, a household will pay VND4,800 for a cubic meter of water instead of the current charge of VND2,700 for under 16 cubic meters a month, and VND8,400 for a cubic meter for anything over 16 cubic meters per month.
For businesses and offices or industrial parks, charges will rise to VND8, 100 and 14,300 a cubic meter from VND4,500 and VND8,000 respectively.
Sawaco said a cubic meter of clean water cost VND4,500 in 2004, today it stands at VND7,305.