After examining construction at the Nhieu Loc-Thi Nghe canal Wednesday, World Bank representatives agreed to extend the terms of a loan for the project to the end of 2009, according to an announcement by the city's Department Transportation and Public Works Wednesday.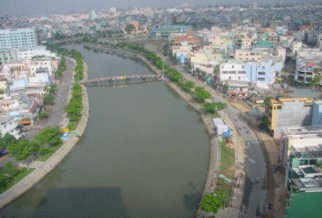 Nhieu Loc Thi Nghe canal
The bank's representatives recognized contractors' attempts to hasten the project's progress. Forty percent of the project was finished, including tender basket N. 7, which had problems at the start has recently performed rather well.
The tender constructs 5m to 6m of sewage pipeline every day.
The Ho Chi Minh City Environmental Hygiene Project for the Nhieu Loc-Thi Nghe canal basin is one of the biggest wastewater projects of the city. The project was implemented by the HCMC Department of Traffic and Public Works and cost approximately US$200 million.

By Ng. Kh-Translated by Hai Dang