Deputy Chairman of the Ho Chi Minh City People's Committee Le Thanh Liem yesterday met with Mr. Arthur Ruland, representative of the world toy manufacturers association, who has come to learn about investment environment and opportunities in the city.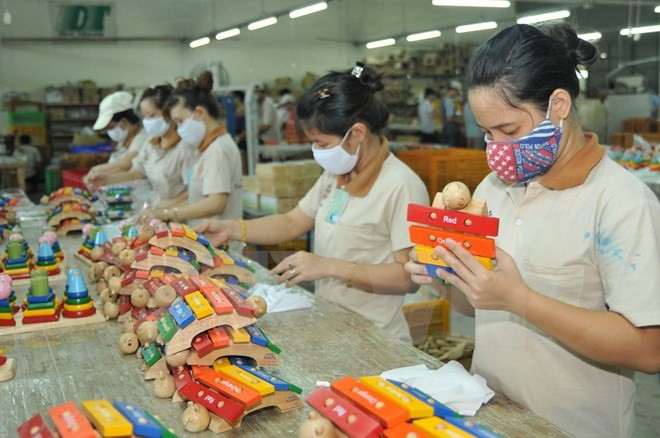 (Illustrative photo: VNA)
Mr. Arthur Ruland, director general of Bullyland Company, said that the company planned to remove its plant from Indonesia to Vietnam. After the plant comes into operation, it would invite other association members to invest in the country.
The association intends to send a managing director and 15-20 businesses to Vietnam to have an overview of local investment environment.
Deputy chairman Le Thanh Liem said that HCMC population nears 10 million including over one million children with large toy demand.
The city always creates advantageous conditions for foreign firms to start up their business and encourages them to develop educational and intellectual toys stimulating creativeness.