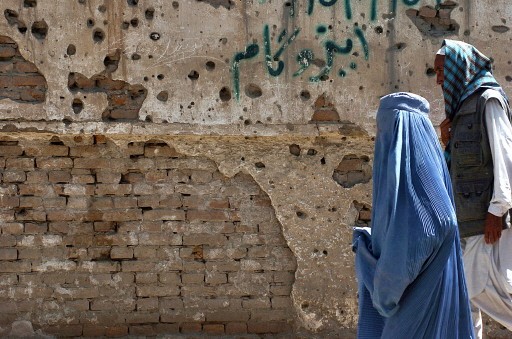 An Afghan couple walk past a bullet riddled wall in Kabul, 10 July 2007, a legacy of a decade of civil war and associated fighting in the Central Asian nation.
Seventeen people were killed and about 30 more wounded when a suicide bomber blew himself up near a NATO force convoy in southern Afghanistan on Tuesday, a police commander told AFP.
The bomber was on foot and blew himself up as a convoy of the NATO-led force passed through the town of Dehrawood in southern Uruzgan province, provincial police chief General Mohammad Qasem told AFP.
"There was a suicide bombing. Seventeen people -- all of them civilians -- have been killed and around 30 others were injured," he told AFP.