Thailand's Minister of Justice on December 16 arraigned 19 leaders of the United Front for Democracy Against Dictatorship (UDD), or the red-shirts, for violating the government's ban on political gatherings.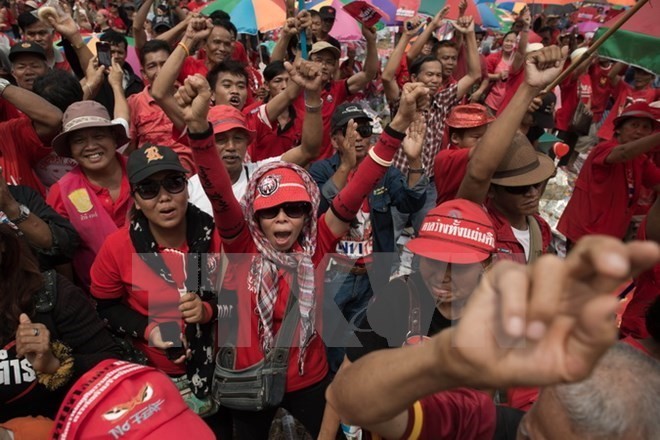 A protest by red-shirts in Bangkok, 2014. (Source: AFP/VNA)
Talking with the press, lawyer representing the UDD Winyat Chatmoontree said the court accepted the case.
Earlier, in August, these people were arrested by the police and were prosecuted for violating the ban on political gatherings and establishing centres monitoring fraud in the August 7 referendum on the new constitutional draft.
The UDD led street protests in 2009 and 2010 in order to support former Prime Minister Thaksin Shinwatra, who was ousted after a coup in 2006 and staged demonstrations in 2015 when former Prime Minister Yingluck Shinawatra, Thaksin's sister, was removed from the position of Prime Minister.
The Thai government banned political over-five-people gatherings and has summoned hundreds of people for interrogations.-