A fourth explosion in nine days has ripped through a New Zealand coal mine where the volatile conditions have prevented recovery of 29 miners' bodies.
The workers were trapped by the first blast on Nov. 19 and declared dead after a massive second blast five days later.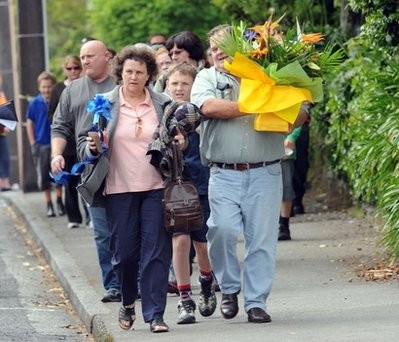 Family members walk to catch their buses to visit the Pike River Coal mine where 29 miners are killed after being trapped underground following an explosion in Greymouth, New Zealand, Saturday, Nov. 27, 2010
There were no injuries from Sunday's blast. People working near the mine entrance were moved away from the area for their safety.
Police superintendent Dave Cliff said "we are doing all we can" to recovery the victims but the new explosion showed the risks involved and the need to keep rescue workers safe.
The new blast possibly was sparked by methane gas leaking from coal seams and a smoldering fire underground.