Rescuers said 58 people were still missing two days after a wooden boat sank off eastern Indonesia -- revising sharply upwards the number of people on board the vessel.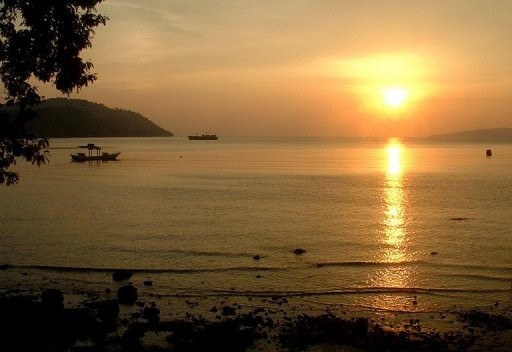 Photo illustration shows a cargo ship anchored off the bay of Ambon, in Indonesia's Maluku province.
"The latest update we have so far is that the boat was carrying 70 passengers when it sank. With 12 people rescued, we still have 58 missing," rescue official Rebekka Gultom told AFP, adding that those numbers include crew members.
Search and rescue officials said Sunday that only 27 people were on board and that 12 had been rescued.
"The manifest showed that it carried 27 people but it turned out that the boat carried more, 70 people. We got the figure after families of the missing people reported to us," Gultom said.
She said that search and rescue team had not found any dead bodies.
The boat, which was also carrying food and building materials, left Ambon city late Saturday in Maluku island. It was lashed by towering waves and strong winds two hours into its journey to Namrole town in Buru island.
Indonesia's 240 million people are spread across more than 17,000 islands and are heavily dependent on a network of ships and boats, which have a poor safety record.