The 48th ASEAN Economic Ministers' Meeting (AEM 48) and related meetings will run from August 1-6 in Vientiane, Laos, according to Director-General of Foreign Trade Policy Department at the Lao Ministry of Industry and Commerce Laohoua Cheuing.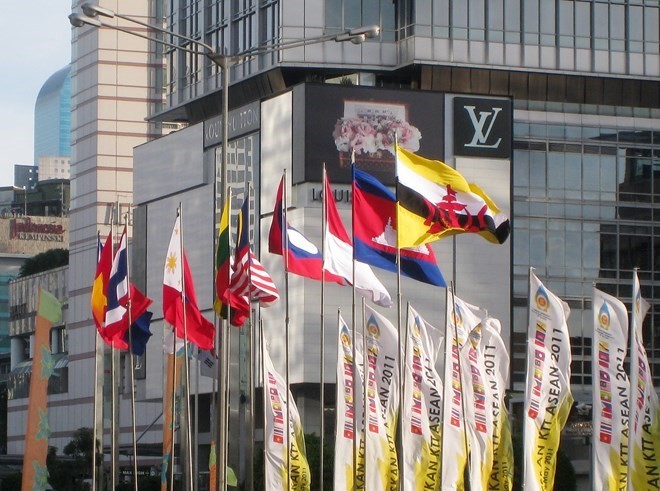 AEM 48 and related meetings to be underway from August 1-6. (Photo: en.wikipedia.org)
The AEM 48 begins on August 3, with topics tabled at the 22nd ASEAN Economic Ministers' Retreat in Chiang Mai, Thailand in March on the agenda, Laohoua Cheuing said at a press conference to announce AEM 48 and related meetings in Vientiane on July 31.
Eight priorities for the ASEAN Economic pillar are expected to be adopted during the meeting.
The ASEAN economic ministers will also discuss standards for building the ASEAN Economic Community (AEC) and map the implementation of the AEC Blueprint 2025, he added.
The 30 th ASEAN Free Trade Area Council Meeting and the 19 th ASEAN Investment Agreement Meeting will also begin on August 3 alongside the AEM 48.
The AEM Meetings with dialogue partners, including the 4 th Regional Comprehensive Economic Partnership Ministerial Meeting and the 8 th CLMV Economic Ministers' Meeting, will take place from August 4-8.
About 590 economic officials from ten ASEAN member states and partner countries are scheduled to attend meetings at AEM 48.-