Cambodian Prime Minister and the current ASEAN chair Hun Sen has stated that the Association of Southeast Asian Nations (ASEAN) applauded a ceasefire agreement between Israel and Palestinians on the Gaza Strip.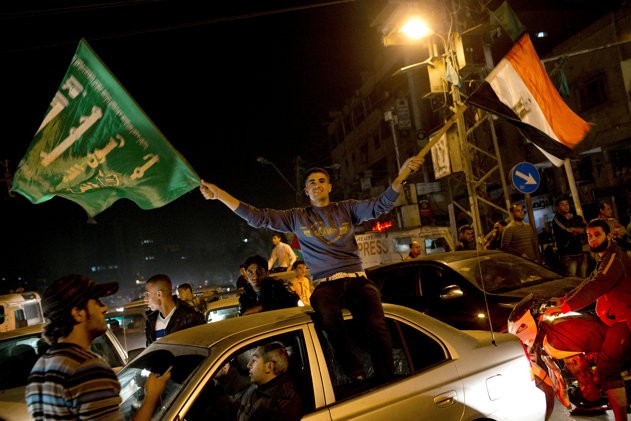 Palestinians celebrate the cease-fire between Hamas and Israel in Gaza City, Wednesday, Nov. 21, 2012.
Making the statement in Phnom Penh on November 22, the ASEAN Chair added that the agreement timely prevents escalating violence and casualties.
International opinions have continued to have positive responses to the ceasefire agreement reached by the Israeli administration and the Hamas Islamic Resistance Movement, which is controlling the Gaza Strip.
The agreement took effect at 19:00 on November 21 (GMT time).
The Gaza conflict between Israel and Hamas, which broke out on Nov. 14, reportedly killed nearly 160 people and injured more than 1,200 others on both sides.