The first working group meeting on the establishment of a Direct Communications Link (DCL) between ASEAN's defence ministries opened in Bandar Seri Begawan, Brunei, on October 21.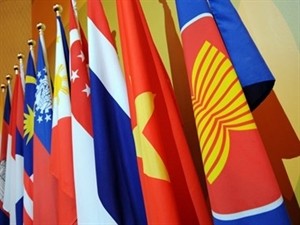 Source: VNA
According to the Bruneian Ministry of Defence, the three-day meeting is another step in implementing the initiative on setting up the hotline, which was brought out during the ASEAN Defense Ministers' Meeting in Myanmar in May 2013.
This initiative aims at providing a permanent, rapid, reliable and confidential means by which any two ASEAN defense ministers may communicate with each other to arrive at mutual decisions in handling crisis or emergency situations, particularly those related to maritime security.
It is also expected to help prevent or defuse misunderstandings and misinterpretations, and therefore to prevent escalation and to promote quick-response cooperation in emergency situations, the Defense Ministry said.
The DCL is scheduled to be operational in 2015.