The China-ASEAN International Touring Assembly and Journalists Rally 2016 (CAITA) arrived at the finish line in Jakarta on December 11 after a 10,000km journey through nine countries in 20 days.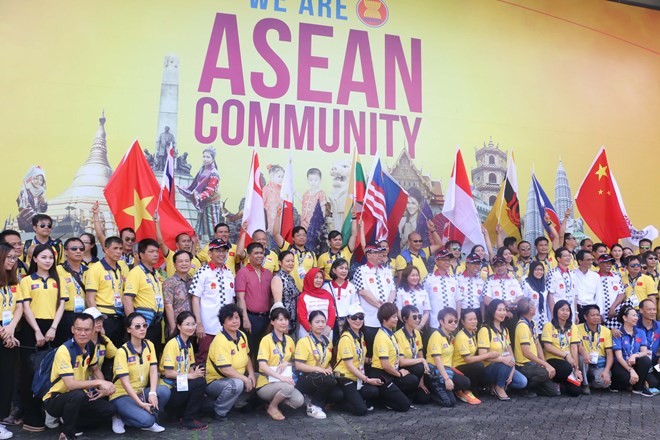 The participants of ASEAN-China Rally 2016. (Photo: VNA)
The rally consisted of 25 cars and nearly 100 participants, including journalists from China and the 10 ASEAN member countries. It is part of activities to celebrate 25 years of ASEAN-China dialogue relations.
Speaking at the ceremony to welcome CAITA in Jakarta, Deputy Secretary General of ASEAN Mochtan emphasised the journey aims to promote people-to-people exchange, thus tightening the friendship of people in China and ASEAN countries.
Starting from Nanning, China on November 23, the cars travelled through Hanoi (Vietnam), Vientiane (Laos), Phitsanulok (Thailand), Hpa an (Myanmar), Sukothai and Pattaya (Thailand), Siem Reap (Cambodia), Bangkok and Hat Jay (Thailand), Ipoh and Kuala Lumpur (Malaysia), Singapore and Yogyakarta, Bandung and Jakarta (Indonesia).
The Vietnamese delegation in the rally had five members, two of whom are journalists.
In each destination, the rally staged a series of promotion campaigns on the lands and people of participating countries to enhance trade and tourism cooperation between ASEAN and China.
China is currently the largest trader partner of ASEAN, while ASEAN is the third major trade partner of China. The China-ASEAN relations are expected to contribute to the economic development of East Asia region.