Austrian police on Monday searched a cellar at a house where a 73-year-old man is accused of holding his daughter captive for 24 years and fathering seven children.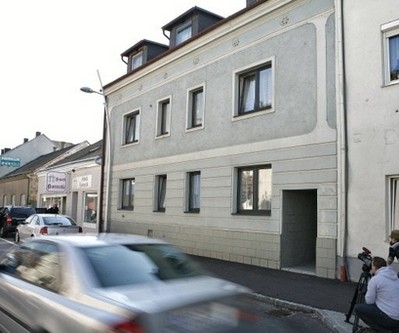 Traffic goes past a house in Amstetten, some 120 kilometers west of Vienna. The 73-year-old man who lives there is accused of locking up his daughter in a basement for 24 years and fathering seven children with her.(AFP/Dieter Nagl)
In the latest shock case of kidnapping and imprisonment to come to light in Austria in recent years, newspapers asked how authorities could again have failed to notice something was wrong.
Josef Fritzl was arrested on Sunday and police are searching the house at Amstetten in eastern Austria where Elisabeth Fritzl and her children were kept in rooms in the cellar where the ceiling was just 1.70 metres (5.5 feet) high.
"How can this happen here?" asked Die Presse and the tabloid Oesterreich featured a six-page special report on what it termed as "the worst crime of all time."
In the third case in recent years of children being locked away by parents or adults they know, Elisabeth Fritzl, 42, has accused her father drugging her in August 1984 and imprisoning her in the cellar and regularly abusing her for years.
Austria's previously most notorious case was that of Natascha Kampusch, locked up by a man in the basement of a house for eight years before she escaped.
Kampusch was 10 when Wolfgang Priklopil abducted her on her way to school in 1998. The 44-year-old kidnapper killed himself hours after she fled, throwing himself under a train.
Three young girls were also locked up for seven years by their mentally ill mother near Linz.