The biographer whose extramarital affair with then-CIA director David Petraeus triggered his resignation says she regrets the relationship and the harm and grief it caused her family.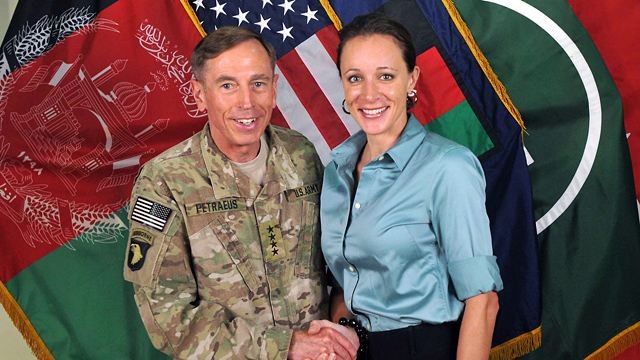 Paula Broadwell Apologizes for Extramarital Affair With David Petraeus.
Paula Broadwell told WSOC-TV in Charlotte on Thursday (http://bit.ly/10RjHXE ) that she credited her husband and friends for standing by her as she rebuilds her life six months after her relationship with the married Petraeus was revealed by an FBI investigation and ignited a political firestorm. TV crews camped out front of her family home for days and Broadwell went into seclusion. The couple has two young children.
"I have remorse for the harm, sadness that this has caused in my family and other families and for causes that we belong to," Broadwell said. "I'm blessed with family, community. That's been a great part of my rehabilitation and wonderful organizations that realize that even if you've made mistakes you can pick up dust off and move on."
Broadwell spoke briefly last month with a reporter outside a Charlotte prayer breakfast, but Thursday was her first in-depth media interview since the scandal broke. Broadwell is a U.S. Army reserve officer who met then-Gen. Petraeus while researching a book about his wartime leadership in Iraq and Afghanistan.
The affair came to light after Broadwell sent vaguely threatening emails to a Florida socialite she viewed as a rival for his attention. That woman, Jill Kelley, showed the emails to an acquaintance who is an FBI agent.
For his part, Petraeus made similar comments in March in a speech at an event for soldiers in California, saying he was sorry for the affair and the pain it caused his wife, family, friends and supporters.
"Needless to say, I join you keenly aware that I am regarded in a different light now than I was a year ago," said Petraeus, who retired as a four-star general before being named by President Obama to head the CIA in 2011. "I am also keenly aware that the reason for my recent journey was my own doing."
Broadwell spends much of her time now working with local organizations in the Charlotte area that help returning veterans and wounded warriors with finding jobs and housing. Broadwell said working with soldiers struggling to overcome visible and invisible wounds serves as therapy for her, as well.
"I'm not focused on the past, I'm not dwelling on it," she said. "It was a devastating thing for our family and we still have some healing to do, but we're very focused now on how can we continue to contribute and use this for the greater good, too."