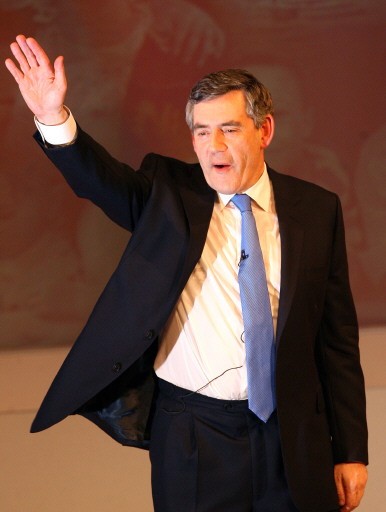 Gordon Brown after being confirmed leader of British Labour Party recieves applause during the Labour Party Leadership Conference in Manchester, 24 June 2007.
Tony Blair officially announced Sunday the U.K Treasury chief, Gordon Brown, as his successor at the leadership of the ruling Labor Party.
Blair made the announcement at a party conference in Manchester, northern England, saying Brown was best fit to fill the leadership position. Brown, 56, is also expected take over from Blair as British prime minister next week.
The Labor Party also elected Sunday Justice Minister Harriet Harman as deputy for the new Labor leader.
The former lawyer and long-term member of parliament won 50.4% of the votes, defeating five other candidates for the post, including Secretary of State for Education and Skills Alan Johnson.
Brown and his deputy are likely to face a strong competition from the Conservative Party, lead by young and charismatic David Cameron, during next parliamentary elections to be held by 2010.