Cambodia sent 184 peacekeepers to Lebanon, with a ceremony in the Phnom Penh military airbase on January 4 marking their deployment, replacing the Blue Berets who completed their one-year peacekeeping mission.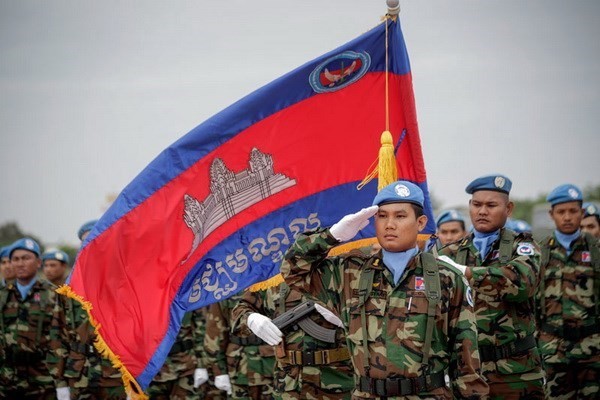 Cambodian Blue Berets (Source: cambodiadaily.com)
The forces from Unit 369 will work on landmine clearance and construction of roads and bridges, transport, and charity work, according to General Pol Saroeun, commander-in-chief of the Royal Cambodian Armed Forces.
Over the past 10 years, Cambodia has deployed about 4,000 troops to participate in UN peacekeeping operations.
Currently, roughly 1,000 Cambodian soldiers are serving across eight nations.-