The Cambodian government will soon allow foreigners to stay for up to three years on a single visa, in a bid to encourage more foreigners to visit the Kingdom, according to the Khmer Times.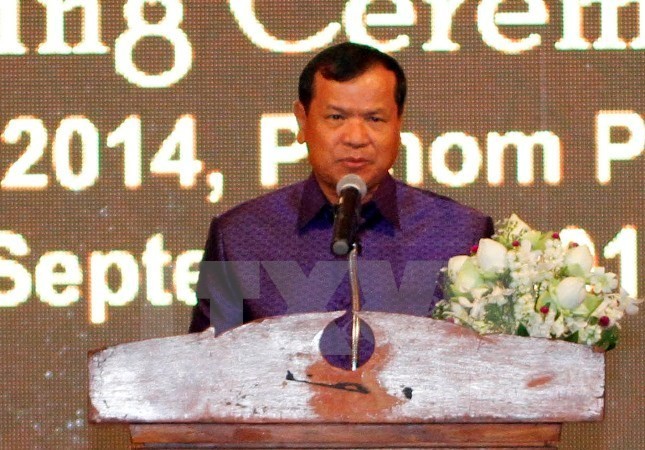 Tourism Minister Thong Khon (Source: Xinhua/VNA)
The three year multiple-entry visa application will be available from September 1 to foreigners from all countries with different prices according to the length of stay, the paper quoted Tourism Minister Thong Khon as saying.
The new entry visa will allow tourists and business people to enter and exit Cambodia many times during the visa's validity period.
Ho Vandy, secretary-general of Cambodia's National Tourism Alliance, said the move to extend visas was part of a strategy to develop the country's tourism sector.
Cambodia hopes to welcome at least 7.5 million foreign tourists by 2020, according to a newly announced goal. Of the targeted number, two million are Chinese.
For Cambodia's tourism visa, people from ASEAN countries are currently granted a stay of 14 days to a month and tourists from other regions, the European Union and the United States for example, are allowed a month.
Businesspeople can currently renew their visa for a month, three months, six months or up to a year.-