Cambodia's appeals court on December 23 upheld the conviction against opposition lawmaker Um Sam An for incitement to commit crimes causing turmoil for social security and incitement to cause racial discrimination, source from Vietnamnews.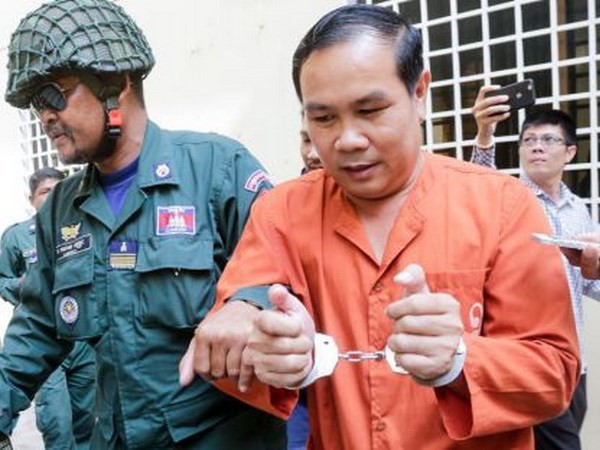 Um Sam An (Source: phnompenhpost)
After a half-day trial, Appeals Court judge Seng Sivutha announced that the court decided to uphold the Phnom Penh Municipal Court's verdict on October 10 that sentenced Sam An to two and a half years in prison and a fine of 4 million riel.
Sam An, 40, lawmaker of the main opposition Cambodia National Rescue Party, was arrested midnight on April 10 this year after returning from months in exile in the United States.
He was charged with incitement to cause social security turmoil and faking and using false documents relating to the border with Vietnam.