Canadian Foreign Affairs Minister Stéphane Dion has called on countries involved in East Sea disputes to abide by the recent ruling of the Arbitral Tribunal in The Hague, the Netherlands, related to the Philippines's lawsuit against China's claims in the East Sea.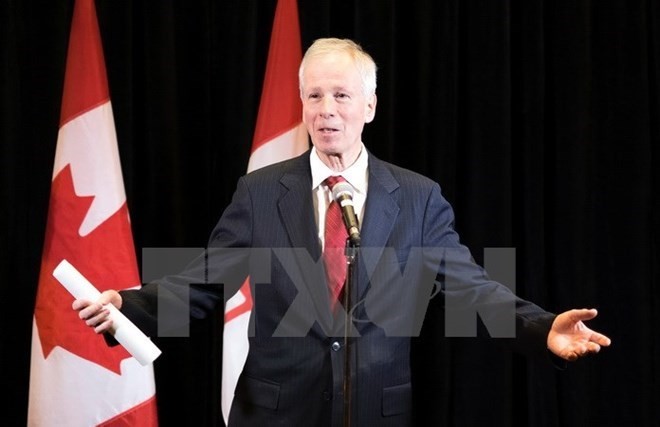 Canadian Foreign Affairs Minister Stéphane Dion (Source: AFP/VNA)
In his statement on July 21, Stéphane Dion said "We are deeply concerned about regional tensions that have been escalating for a number of years and have the potential to undermine peace and stability".
He stressed the need for all states in the region to exercise restraint and avoid coercion and actions that will escalate tension.
"All claimants must refrain from land reclamation, militarisation and other actions that can undermine regional security and stability," said Dion.
Actions that could jeopardise freedom of navigation and overflight exercised in accordance with international law, maritime security and international trade must also be avoided, he added.
Dion also urged all relevant parties to strictly implement the Declaration on the Conduct of Parties in the East Sea (DOC), and accelerate negotiations towards the early building of a code of conduct in the East Sea (COC).
He reiterated Canada's commitment to maintaining international law and to an international rules-based order for the oceans and seas in helping resolve existing disputes in the sea.-