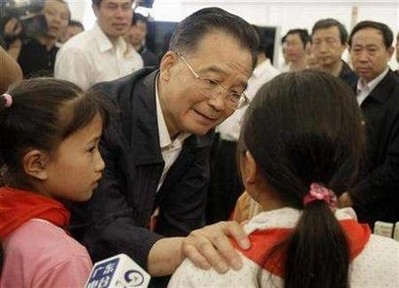 China's Premier Wen Jiabao talks to a student who survived the earthquake during his inspection of a temporary school set up inside a tent in Mianyang, Sichuan province May 23.
The death toll from China's earthquake rose on Tuesday to 69,107, with another 18,230 missing, the government said.
The new toll, given by the state-run Xinhua news agency, marked an increase of 88 from the day before.
Another 373,577 people sustained injuries in the May 12 quake, China's worst natural disaster in a generation.