China on Friday urged the United States to ensure trade disputes did not harm overall economic ties, after Washington filed a WTO complaint over Chinese duties on imported American cars.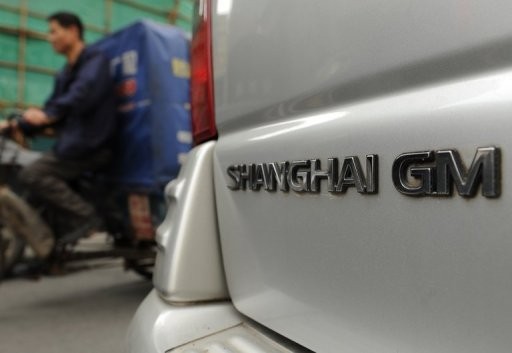 A Shanghai General Motors (GM) vehicle is parked on a street in Shanghai in May 2012.
China announced last year it would impose anti-dumping and countervailing duties on more than $3 billion in exports of American-produced automobiles, amid a rising number of tit-for-tat bilateral trade actions.
US Trade Representative Ron Kirk said in Washington on Thursday that President Barack Obama's administration had asked the WTO for "dispute settlement consultations" in the case, the first step in a trade grievance.
China reacted calmly to the move, saying such moves trade frictions between the two sides were inevitable.
"What is important is that the two sides should... prevent such disputes and frictions from disrupting the overall interest of China-US business cooperation," foreign ministry spokesman Liu Weimin told reporters.
Liu said China would handle all requests for consultations in the vehicle dispute through the WTO.
China set the duties for imports of some passenger cars and sports utility vehicles, applying anti-dumping penalties from 2.0 percent to 21.5 percent and anti-subsidy tariffs at a maximum 12.9 percent.
It reportedly affects no more than 50,000 units a year -- a small fraction of the total number of vehicles sold in China -- and US manufacturers said Beijing had kept the action in reserve as it waited to see how Washington dealt with other trade problems.