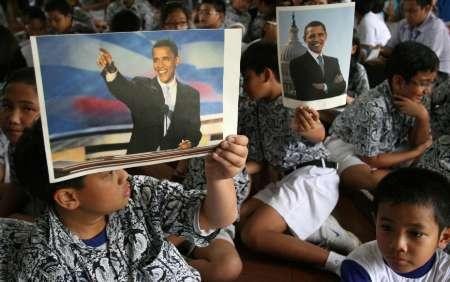 Indonesia Students celebrate the victory of Obama.
Indonesian students celebrate the victory of U.S. President-elect Barack Obama at his former school in Jakarta November 5, 2008.
Perhaps nowhere was the news greeted as enthusiastically as in Kenya, the birthplace of Obama's late father. His Kenyan relatives and others danced and partied all night, and the president declared a national holiday.
In the western village of Kogelo, a group of exuberant residents picked up the president-elect's half brother Malik and carried him through the village. "Unbelievable!" Malik Obama shouted, leading the family in chanting, "Obama's coming, make way!"