LONDON, Nov 10 (AFP) – London department store Harrods gave a luxurious new spin to the humble Christmas advent calendar by unveiling a one-million-dollar version featuring a speedboat and a designer kitchen.
The calendar, worth 720,000 euros (995,000 dollars), is one of five available worldwide, one for each continent.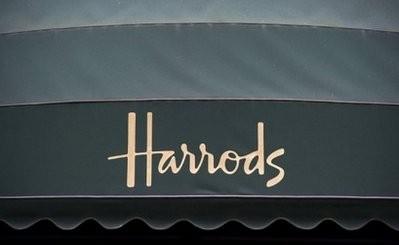 General view of the Harrods department store in Knightsbridge, central London. AFP
Harrods is displaying one in its flagship London store, although the designers have had to show an image of some of the larger items on illuminated plates.
Instead of the traditional piece of chocolate, behind the 24 windows of the calendar -- a sleek black box -- are a galaxy of luxury gifts designed by Porsche Design aimed at bringing festive joy to the Christmas-loving tycoon.
Three highlights include a chronograph watch worth 100,000 euros in rose gold, a designer kitchen and the 8.5-metre (28-foot) speedboat.
A Harrods spokesman said the calendar was a "serious product and we do expect to sell it."
Asked if the calendar was in the spirit of Christmas, he said: "We cater for all of our customers, whether they want a teddy bear for 25 pounds or a million-dollar product like this."
The Harrods emporium was bought by the investment arm of Qatar's sovereign wealth fund earlier this year.