Will this year's Nobel Literature Prize go to a dark horse barely known to the general public, or to one of the favourites who has been tipped for years? Or, like last year, to the one predicted by punters?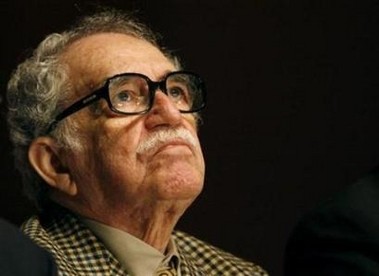 Nobel Prize winner Gabriel Garcia Marquez
The answer will be known soon, as the Nobel prize season kicks off this week with the literature prize to be announced on Thursday.
But until then, speculation is rife in Stockholm's literary circles.
Perhaps it is a sign that "Kafka on the Shore" by Japanese author Haruki Muramaki, often mentioned as a possible Nobel laureate, is on prominent display in the window at Sweden's biggest bookstore chain Akademibokhandeln...
"It is always a guessing game," said Gunilla Sandin, one of the organisers of the Gothenburg Book Fair, suggesting that this year's prize could be awarded to lesser-known authors such as French poet Maryse Conde or Estonian author and poet Jaan Kaplinski.
The online betting site Ladbrokes saw its credibility soar last year when Turkish author Orhan Pamuk had the site's best odds and ended up taking home the honour.
This year, the site has Italian novelist and essayist Claudio Magris in the top spot with 5-to-1 odds, followed closely by Australian poet Les Murray and American author Philip Roth, who is frequently mentioned as a Nobel contender.
Roth is among the writers whose name is regularly believed to be on the Swedish Academy's short list of five authors. The quintet are retained after several rounds of discussions and their names are submitted to the Academy's plenary session sometime between August and October.
The short list is a well-guarded secret, making the guessing game even more difficult.
According to one editor who requested anonymity, the Academy has already settled on its choice.
"According to sources within the Academy, they said they are quite early this year. This is usually a sign that it is somebody they are quite familiar with. I would suspect it is one of the usual names, not a dark horse," he said.
Editor Stephen Farran-Lee of the Nordstedts publishing house said he was putting his money on either Philip Roth or another American author, Don DeLillo, or Syrian poet Adonis, the pseudonym for Ali Ahmad Said.
"He is always a strong candidate and if I had to give a name, I would say Adonis. He has been mentioned for 15 years," he said.
The Academy insists that it never takes political views, nationality or gender into consideration when making its selection, judging only the quality of a writer's entire body of work.
But, said Sandin, "it would be great if it could be a big female author."