At least 97 people have lost their lives in a 6.4-magnitude earthquake that hit Indonesia's western province of Aceh on December 7 early morning, said rescuers, reported by the Vietnamnews.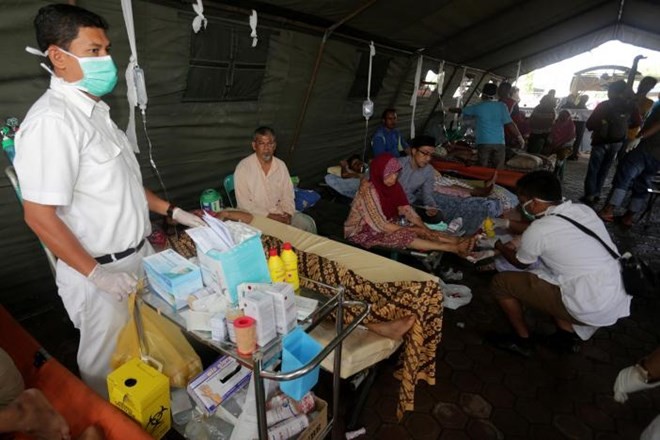 A photo taken by the US's spy planes in the East Sea (Source: WSJ)
Major Genaral Tatang Sulaiman, Military Commander for Iskandar Muda Command, told the media that the earthquake has also left 613 others injured.
Search and rescue operation is underway, involving about 1,050 military personnel, 900 police and officers of local disaster management agencies as well as numerous volunteers.
Dozens of people are still trapped in collapsed buildings, media reported.