DNA tests on blood samples back up initial findings that the chauffeur of Princess Diana's car was drunk on the night she died in a Paris crash in 1997.
The BBC said on its website late Friday that the tests indicate that the samples taken from driver Henri Paul just after his death were indeed his and show him accurately to have been three times over the French drunk-driving limit.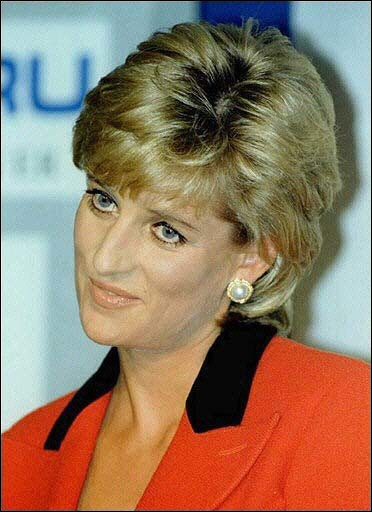 Princess Diana
A source close to the French authorities said the DNA tests were done in France within the last year, adding that DNA taken from Paul's blood samples matched with that of his parents.
It said the information serves to refute conspiracy theories alleging that Paul's blood samples were switched in order to show that he was drunk and distract from a secret service plot to murder the princess.
It said the new evidence has emerged days before the publication of a British report into Diana's death in Paris on August 31, 1997, which is expected to conclude it was an accident.
Diana, 36, and Dodi Fayed, 42, were killed with Paul when their high-powered Mercedes crashed in the Pont de l'Alma tunnel in Paris.
They were being pursued at the time by paparazzi photographers after leaving the Ritz Hotel for Fayed's apartment.
A two-year investigation in France blamed Paul for losing control of the car because he was high on drink and prescription drugs, and driving too fast.