SINGAPORE (AFP) – Singapore Airlines (SIA) said Wednesday it had grounded three Airbus A380 planes to carry out "precautionary" engine changes following a mid-air engine failure on a Qantas-operated superjumbo.
"Based on further analysis of inspection findings as the investigation into last week's incident involving another operator's Airbus A380 is progressing, Singapore Airlines will be carrying out precautionary engine changes on three A380s," the carrier said in a statement.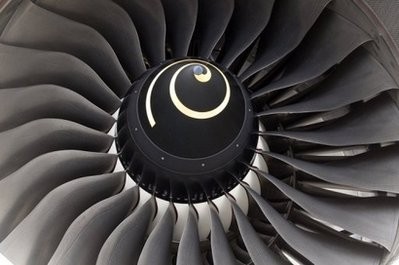 (AFP file) Partial view of a Singapore Airlines A380 engine is seen at Charles de Gaulle airport near Paris
An SIA spokeswoman told AFP that Rolls Royce had advised the carrier to change the engines after tests showed oil stains on them.
"We were advised by Rolls-Royce in particular that these three engines had signs of oil stains," she said, stressing the issue was different from the problem that affected the Qantas A380 plane last week.
The three planes are now in London, Sydney and Melbourne pending the engine changes, and SIA could not confirm the duration of their grounding as well as the cost of replacing the engines.
"It really truly is a precautionary thing, we don't want to take risks," the SIA spokeswoman said.
The carrier had on Monday said it had found no problems with its Rolls-Royce Trent 900 engines used on its fleet of 11 Airbus A380 superjumbos.
The Trent 900 engines were also in use on a Qantas A380 plane that was forced to make an emergency landing on Thursday in Singapore after a mid-air blowout minutes taking off from the city-state's Changi Airport.
Standard and Poor's aviation analyst Shukor Yusof said the ongoing problems with the engines would give the Airbus A380's reputation "a bit of a dent, given this is the flagship carrier of SIA, Emirates and other airlines."
"The incident has been detrimental to the image of the A380s and casts a shadow on the residual value of the aircraft... given that it is relatively new in the market," he told AFP.
Rolls-Royce's image could also be tarnished as it scrambles to resolve problems with the Trent 900 engines, Shukor said.
"This incident is not over yet until Rolls-Royce is able to come out publicly to clarify the queries" that have arisen about its engines, he said.