Kazakh incumbent President Nursultan Nazarbayev has been re-elected with nearly 95 percent of the vote, according to an exit poll released on Monday.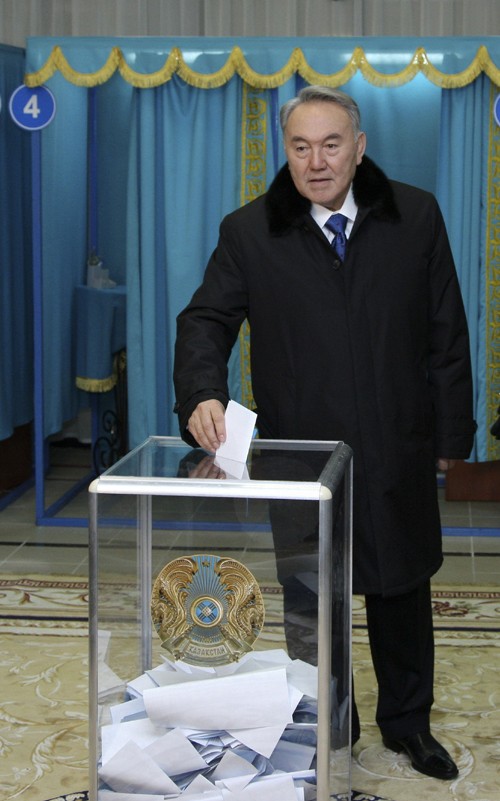 Kazakh President Nursultan Nazarbayev casts his vote at a polling station in Astana April 3, 2011.
According to the Association of Sociologists and Political Scientists of Kazakhstan (ASIP), Nazarbayev collected 94.82 percent of the vote in Sunday's election, compared with 91.2 percent in the 2005 presidential election.
The other three candidates all received less than three percent of the vote, ASIP poll said.
Zhambyl Akhmetbekov, the head of the People's Party of Kazakhstan, received 1.57 percent of the vote and pro-government Senator Gani Kasymov 2.17 percent, ASIP said.
The environmentalist Mels Yeleusizov, who said himself has voted for Nazarbayev, picked up 1.44 percent, according to the poll.
A total of 8,252,718 votes have been counted across the country, with 89.9 percent turn-out rate, the Central Election Commission (CEC) said Sunday.
The preliminary official results of the elections are expected to be announced later on Monday