The top security consultant at Logan International Airport in Boston says the United States has failed to learn the security lessons raised when a man tried to blow up a U.S.-bound airliner in 2001 with explosives in his shoes.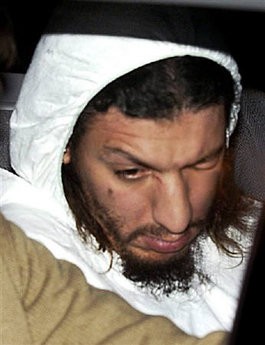 Shoebomber Richard C. Reid is taken from the Massachusetts State Police barracks at Logan International Airport in this December 22, 2001 file photo
Rafi Ron once headed security at the famously safe Ben Gurion Airport in Israel. He told The Associated Press on Wednesday the attempted plane bombing on Christmas Day shows the United States still relies too much on technology to prevent attacks.
He says the suspect in that case used similar methods to elude security as the so-called shoe bomber, Richard Reid.
Ron says there needs to be more personal screening of passengers, and anyone who seems suspicious should receive an extended interview and more weapons screening.