President Park Geun-hye's former aide appeared at the Constitutional Court Wednesday to testify as the last witness in her impeachment trial, from the Yonhap News Agency.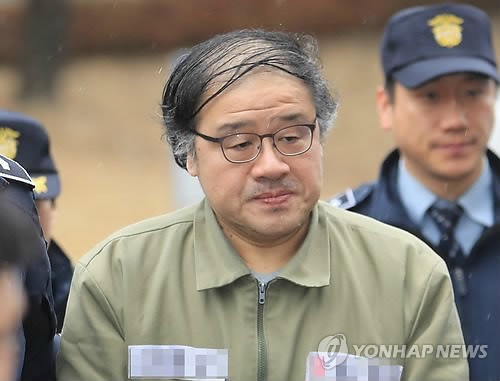 An Chong-bum, former senior presidential secretary for policy coordination, appears at the Constitutional Court in Seoul on Feb. 22, 2017, to testify during the 16th hearing of President Park Geun-hye's impeachment trial. (Yonhap)
An Chong-bum, former senior secretary for policy coordination, was summoned to the 16th hearing to speak on corruption allegations surrounding the establishment of two nonprofit foundations controlled by Park's friend Choi Soon-sil.
The president was impeached for allegedly letting Choi meddle in state affairs and colluding with her to extort donations from conglomerates to the foundations.
During the hearing, Park's lawyers are expected to announce whether the president would attend the final hearing scheduled for Friday.
The court demanded an answer by Wednesday, suggesting it may postpone the date if Park plans to appear.
Choi was also called to the hearing, but declined the summons, saying she has nothing more to testify after attending a hearing last month.
An was also summoned for the second time.