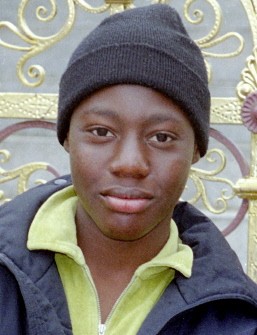 Undated photo obtained on December 29, 2009 shows Umar Farouk Abdulmutallab (AFP photo)
WASHINGTON, Dec 29, 2009 (AFP) - The CIA came under scrutiny Tuesday after President Barack Obama hit out at a "human and systemic" US intelligence failure that ended in a near catastrophic attempt to blow up a US-bound jetliner on Christmas Day.
Breaking away from his Hawaii vacation for a second straight day, Obama noted that the father of the Nigerian suspect in the bombing had warned US officials in Africa about his son's extremist views.
"It now appears that weeks ago this information was passed to a component of our intelligence community, but was not effectively distributed so as to get the suspect's name on a no-fly list," Obama said.
CNN, citing an unnamed source it described as "well placed", said Obama was referring to the CIA.
The source told CNN that a report was written detailing the meeting between Umar Farouk Abdulmutallab's father and a Central Intelligence Agency official, adding that the document was sent to CIA headquarters in Langley, Virginia.
But the report was not circulated within the US intelligence community, the source told CNN, raising new concerns that US intelligence agencies have failed to improve cooperation, despite enormous pressure to do so since the September 11, 2001 attacks.
The Wall Street Journal reported that Abdulmutallab's father Umaru Mutallab met with the CIA at the US embassy in Abuja on November 19, but added that the meeting prompted an interagency gathering the next day.
Representatives from the Department of Homeland Security, the Federal Bureau of Investigation, the State Department and the CIA attended that meeting, the newspaper said, citing an unidentified US official.
The Journal said the information shared at that meeting may not have been effectively collated and analyzed back in the United States, according to US officials.
CIA spokesman Paul Gimigliano told the newspaper that the agency helped place Abdulmutallab's name in a broad security database and forwarded biographical information about him to the National Counterterrorism Center, a government agency that coordinates US intelligence activity.
One intelligence official quoted by CNN told the network that there was no "magic piece of intelligence" gleaned from the meeting with Abdulmutallab's father that would have led to the 23-year-old Nigerian being placed on a no-fly list.
Still, the apparent ease with which Abdulmutallab was able to board Northwest Airlines Flight 253 and ignite explosives sewn into his underwear has already prompted outrage from US lawmakers.
Obama on Tuesday called it a "potential catastrophic breach of security."