A ferry accident took place near the port city of Pathein in western Myanmar on April 7, killing 20 people, from Vnplus.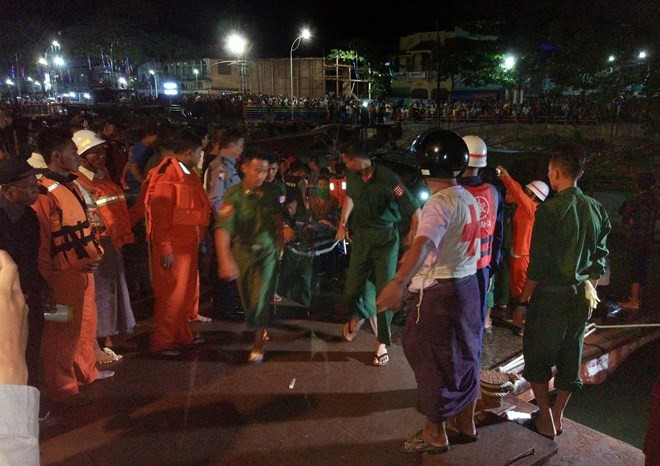 Soldiers and rescue workers carry a victim of the accident. (Photo: AFP/VNA)
According to local media, a ferry with 80 passengers aboard directly collided with a boat carrying gravel. Most of the passengers were returning from a wedding ceremony.
As many as 18 bodies were found, while two bodies are still stuck in the ferry. Other passengers were safely sent back to land.
Broken warning light was blamed for the collision, making two vehicles unable to see each other, local authorities said.
Boat accidents are quite common in Myanmar, where many people see waterways as the main means of transport.-