Former Cuban leader Fidel Castro highly praised former U.S. President Jimmy Carter for his "brave gesture" Thursday, saying Carter was the only U.S. president who had "enough courage" to address the troubled ties between the United States and Cuba.
Calling Carter "a friend" after his former U.S. counterpart wrapped up a three-day visit to Cuba, Castro said Carter was the only one to do everything in his power during his presidency (1977-1981)to ease tensions between Cuba and the United States.
Moreover, Carter was the only president who allowed U.S. citizens to visit Cuba, a policy which was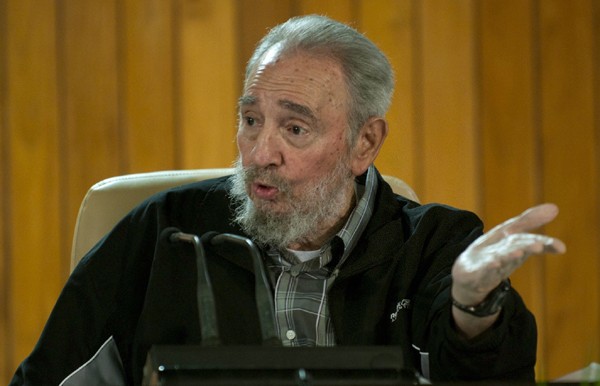 Former Cuban leader Fidel Castro speaks during a meeting with Cuban and foreign intellectuals visiting Havana's international book fair February 15, 2011
later canceled by Ronald Reagan.
"He is the only one, in my view, with the serenity and enough courage to address the issue of U.S. relations with Cuba," Castro wrote in one of his opinion pieces, the "Reflections," which are published by the country's official daily Granma.
Fidel Castro, 85, formally resigned as Cuba's leader in February 2008 and transferred power to his brother Raul Castro. He is still active, regularly publishing "Reflections."
In Thursday's opinion piece, entitled "The Disaster in Japan and a Visit from a Friend," Castro reflected on Carter's three-day visit to Cuba
and his meeting with Carter on Wednesday. It was the second time Fidel Castro and Carter had met after their first encounter in 2002.