A 47-year-old Malaysian woman living in Singapore was confirmed with Zika virus, and was the first reported case of locally-transmitted Zika virus infection in the country, source from Vietnam News in Singapore.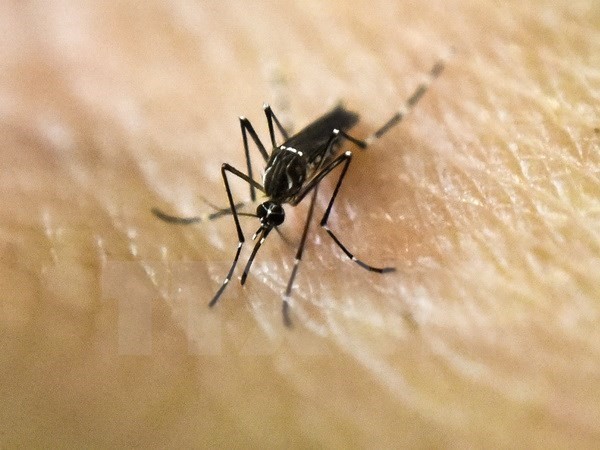 An Aedes Aegypti mosquito which spreads Zika (Photo: AFP/VNA)
As she had not travelled to Zika-affected areas recently, she was likely to have been infected in Singapore, the Ministry of Health (MOH) and National Environment Agency (NEA) said.
According to the MOH and NEA, the patient had developed symptoms such as fever, rash and conjunctivitis from August 25.
She has been isolated and is currently well and recovering. However, three others who live or work in the area had preliminarily tested positive.
The two agencies warned that there may be further cases while underscoring risk of subsequent local transmission, as the Aedes mosquito vector is present in Singapore.
Singapore reported its first imported Zika case on May 13. The patient, a 48-year-old man, had travelled to Brazil from March 27 to May 7.-