OSLO, Sept 3, 2009 (AFP) - Norwegian authorities on Thursday reported the country's first swine flu death.
"A Danish man has died from the H1N1 flu. He happened to be in Norway for work," said Unni Harsten, a spokeswoman for the Norwegian Institute of Public Health.
Harsten said the victim was working as a driver.
No further information about the man's identity or the circumstances surrounding his death were immediately available.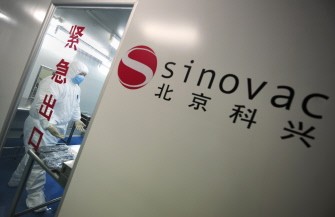 A lab technician is seen working at Chinese biotech firm Sinovac in Beijing on August 24, 2009. Sinovac has secured government approval to produce its one-dose swine flu vaccine. (AFP photo)