Soaring food prices could become a highly sensitive economic and political issue in Asia despite its robust growth, the president of the Asian Development Bank warned Monday.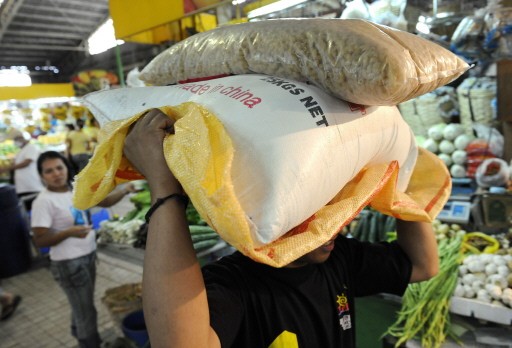 Food prices are rocking up in Asia (AFP Photo)
Haruhiko Kuroda said the explosion in food prices posed a threat to macroeconomic stability and raised the cost of food subsidies and current account deficits in food-importing countries.
"Food prices can become a very sensitive economic and political issue," he told an Asia-Europe Meeting (ASEM) of finance ministers, calling for safety nets to help the poor, reforms to agriculture and measures to increase productivity.
Despite relatively robust growth, he said, Asia faces downside risks -- a sharper than expected US slowdown, an escalation in global financial instability and soaring energy and food prices.
Kuroda said the cost of food and energy may be the "most important risk at the moment," posing policy challenges.
"Many countries face a growing dilemma on monetary policy: how to gauge the right mix to control rising inflation without excessively slowing economic growth," he said.
If Asian countries raise interest rates, the wider gap with the US may attract "volatile portfolio investments and fuel asset-price inflation with an increased risk of a hard landing.
"But the risk would be even greater if prices spiral out of control, feeding higher inflation expectations."
Kuroda said high oil prices could have a more visible impact on domestic consumption and growth in Asia this year and next.
The meeting in the South Korean resort island of Jeju is being attended by finance ministers or their deputies from 27 EU countries and 16 Asian nations, plus officials from six international organisations.
Apart from fuel and food, they are also debating recent global financial turmoil sparked by the US subprime mortgage crisis.
Kuroda urged Asian central banks to make every effort to ensure price stability.