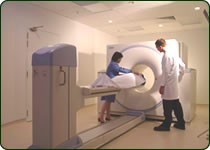 Foreigners working in Singapore will have to pay more for medical services from October 2007
Foreigners working in Singapore will have to pay more for medical services from October 2007 as part of new social policies giving priority to citizens, press reports said Monday.
Under a Singaporeans-first policy unveiled by Prime Minister Lee Hsien Loong on December 3, healthcare subsidies in public hospitals will be slashed for non-citizens and rechanneled to meet the needs of the ageing local population.
Labour-starved Singapore depends heavily on foreign workers and professionals, ranging from construction workers and domestics to professionals and heads of multinational corporations and international banks.
Competition from foreigners for jobs is a politically sensitive issue in Singapore but officials maintain that "foreign talent" is essential to ensure the economy's long-term competitiveness.
The Straits Times newspaper said 875,000 foreigners and 480,000 permanent residents will be affected by the reduction of medical subsidies, which will save the government 36 million Singapore dollars (23 million US) a year.
The money will be ploughed back into subsidies for the elderly and other needy citizens. It will also be more expensive for companies to hire foreign workers because of higher medical insurance costs.
"This move will indicate to Singaporeans that Singapore citizens matter -- that's what it's all about," the Today newspaper quoted national trades union boss Lim Boon Heng as saying after the announcement on lower medical subsidies.
Singapore is not producing enough babies to replenish its native population, forcing the government to resort to foreign workers and immigration to plug a chronic labour gap.
The total population stands at around 4.48 million including foreigners, according to official statistics.
Public education costs for foreigners' children are also set to rise.