According to Vietnam News in Jakarta, Haze of black smokes from forest and bush fires have caused visibility problems in Riau in the past two days, especially in the morning, the Meteorology, Climatology, and Geophysics Agency (BMKG) said.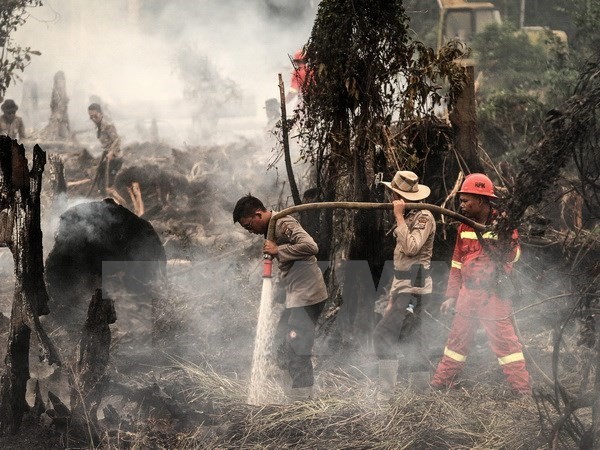 A forest fire in Indonesia (Photo: VNA)
Hotspots have been detected in various areas in Riau over the past week disrupting flight schedule.
On August 28, some flights of the Pelita Air Service from Jakarta to Dumai changed their direction to land at International Sultan Syarif Kasim II in Pekanbaru due to black smokes from forest fires over Dumai's Pinang Kampai airport.
Earlier, the Police Criminal Investigation Agency (Bareskrim) detained 85 forest fire individual suspects in Riau this year.
In addition, nine companies are being investigated for alleged involvement in forest fires.
Bareskrim chief Gen. Ari Dono Sukmanto said the suspects are facing a jail term of 15 years and a fine of 5 billion IDR (376,000 USD) if found guilty.