South Korean court has jailed the head of Hyundai Motor for three years for embezzlement and breach of trust.
Chung Mong-Koo, 68, chief of the nation's largest automaker, embezzled 63 billion won (now 67 million dollars) through fraudulent accounting to bribe politicians and officials.
"The accused, Chung Mong-Koo, has been found guilty of all the charges against him," said chief judge Kim Dong-Oh.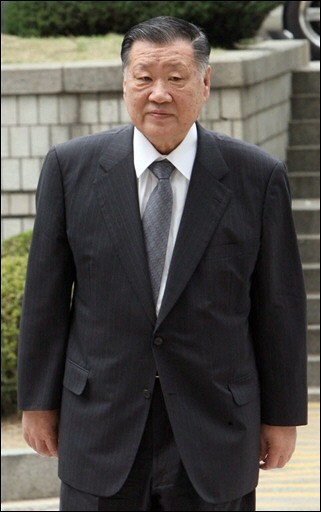 Hyundai Motor boss, Chung Mong-Koo, 68 years old.
"His behaviour legally constitutes a clear-cut criminal act... the court cannot help but sterrnly hold him responsible."
Chung was arrested in April last year and spent two months in jail before being released on bail of one billion won (one million dollars).
Prosecutors had demanded a six-year prison term after describing his crimes as grave. Chung's lawyers had urged leniency, saying his incarceration would be a further blow to the automaker and the overall economy.
The Hyundai auto group controls about 70 percent of the domestic auto market and is the world's sixth-largest automaker.
Chung's legal troubles had delayed plans by Hyundai Motor and its affiliate Kia Motors Corp to expand in Europe and the United States.
Hyundai is also plagued by labour disputes, sluggish sales and growing price competition with its Japanese rivals due to the strong won.