India will return to global trade talks if the United States signals it believes a log-jam over safeguards for poor farmers in developing countries can be broken.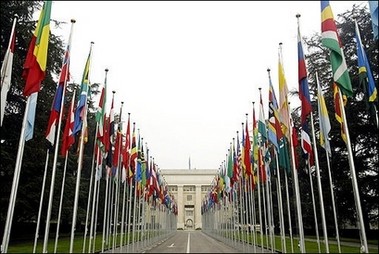 WTO entrance
Talks in Geneva last month foundered after India and the US clashed over the issue of protecting those farmers from a flood of imports.
"We have always said if the WTO Director-General (Pascal Lamy) feels there is a chance for (another) opening, we will be prepared to come again to Geneva," India's Commerce Secretary G.K. Pillai said.
He made the comment as Lamy wound up a two-day visit to New Delhi to discuss the chances of reviving the so-called Doha Round of WTO negotiations.
Lamy, who said he planned to visit Washington next week to carry out the "same exercise," met Prime Minister Manmohan Singh, Commerce Secretary Kamal Nath and other officials during his trip.
Lamy has promised to "get back to us" after his US visit, Pillai told reporters on the sidelines of a seminar.
On Tuesday, Indian Commerce Minister Kamal Nath said talks should only resume if industrialised nations "come to the table not looking for what you can get but what you can give."
Nath championed the cause of the world's subsistence farmers at the Geneva talks, billed as a once-in-a-generation chance to lower trade barriers and bring millions in the developing world out of poverty.
Lamy said on Tuesday there was "still a possibility to move this forward and conclude the negotiations within the timeframe -- that is end-2008."
He noted that out of 20 issues, there was agreement on 17 areas in Geneva and expressed hope the consensus already achieved would not be "squandered."
The Doha Round, launched in 2001 in the Qatari capital, has repeatedly missed deadlines set for its conclusion.