Indonesia hopes that investment from Japan will increase in 2017, head of the country's Investment Coordinating Board (BKPM) Thomas Lembong said, source from Vietnamnews.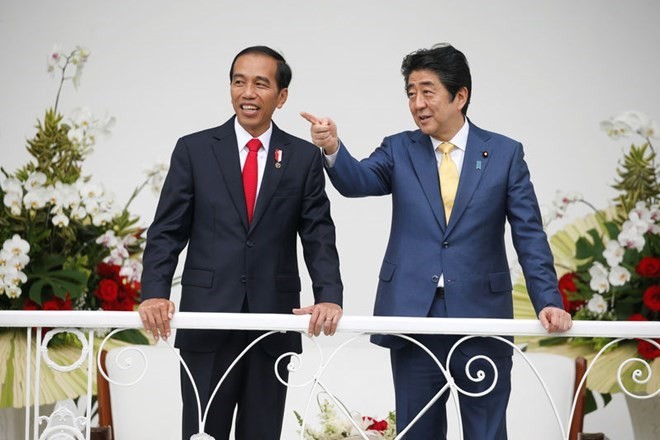 Indonesian President Joko Widodo (left) and Japanese Prime Minister Shinzo Abe. (Source: the-japan-news.com)
Japan is now the second largest foreign investor in Indonesia, with investment focusing on infrastructure facilities such as power plants and transport.
This year, Japanese investors have plans to pour money into real estate, sea transport and seaports.
Indonesia is creating favourable conditions for Japanese firms to reach agreements with local partners, Lembong said.
According to the BKPM's data, as of the third quarter of 2016, Japan poured 1.6 billion USD in 425 projects in Indonesia, representing remarkable increases from 917 million USD with 399 projects on a yearly basis.-