Iran's state television says the country's elite Revolutionary Guard has started large-scale war games in the strategic Strait of Hormuz.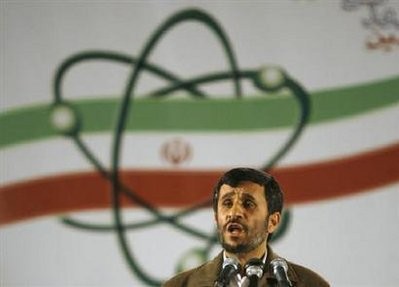 Iran's President Mahmoud Ahmadinejad speaks during a ceremony at the Natanz nuclear enrichment facility, 350 km south of Tehran.
The Thursday report says naval, air and ground units from the Guard will participate in the three-day games codenamed "The Great Prophet."
Iran annually holds military maneuvers in the Persian Gulf and the Strait of Hormuz, a waterway through which some 40 percent of the world's oil and energy supplies pass through, to show off its military capabilities.
This year's war games, however, could heighten tension at a time when the West is at a deepening standoff with Iran over its nuclear program. The West suspects the program conceals a nuclear arm production drive, a charge that Iran denies.