PARIS (AFP) – Ivory Coast strongman Laurent Gbagbo, holed up in an Abidjan bunker and surrounded by rival forces, was Wednesday continuing negotiations on the terms of his departure, France's foreign minister said.
"We have asked the United Nations to guarantee his physical security and that of his family... and to organise the conditions of his departure. That is the only thing left to negotiate," Alain Juppe told France Info radio.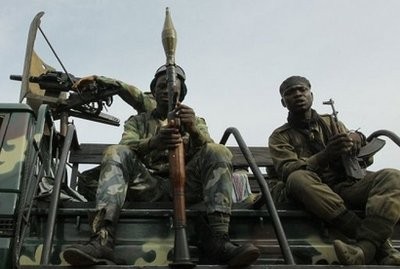 AFP - Pro-Ouattara fighters prepare for the so-called "final assault" in Abidjan.
French armed forces chief Edouard Guillaud added that the negotiations had continued overnight and that he believed that Gbagbo's departure would come in "a matter of hours."
Guillaud said the strongman had been on the verge of surrender last Friday and again on Monday but had at the last moment changed his mind.