TOKYO, Aug 14, 2011 (AFP) - Japanese Finance Minister Yoshihiko Noda on Sunday renewed his warning that Tokyo could take steps to weaken the yen after the currency was hovering near a post-war high.
"The issue of foreign exchange is my prerogative," Noda told a talk show on public broadcaster NHK. "Paying attention to the market, I'm ready to take bold action whenever necessary."
The yen has been approaching its post-World War II high of 76.25 to the dollar, which it hit in turbulent trading in the week after the March 11 earthquake and tsunami.
In early August, Japan staged a large unilateral currency market intervention, selling yen and buying dollars, in a bid to weaken its soaring currency and safeguard the nation's budding post-quake recovery.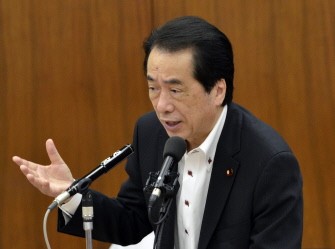 AFP - Japanese Prime Minister Naoto Kan attends the Lower House's fiscal and monetary policies committee session at the national Diet in Tokyo on August 10, 2011
A strong yen hurts Japan's key export sector by making its goods less competitive abroad and cutting into companies' repatriated overseas earnings, prompting some firms to shift their production abroad.
In New York, the dollar drifted down to 76.76 yen late Friday from 76.81 yen the previous evening.