Japan's large manufacturers' business confidence fell after the March 11 magnitude-9.0 earthquake and ensuing tsunami that devastated the northeastern coastal region of Japan, a Bank of Japan (BOJ) survey showed Monday.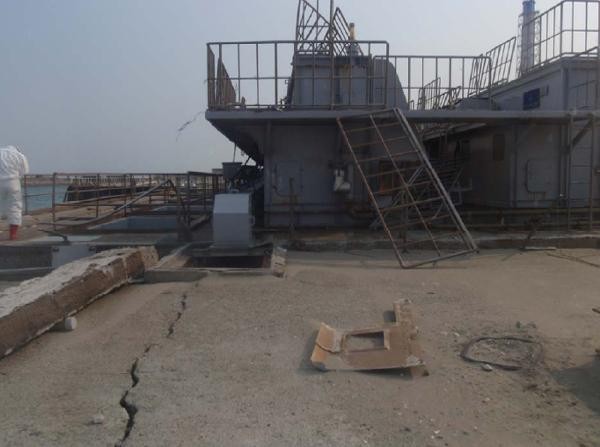 A view of a crack leading to a damaged pit at the crippled Fukushima Daiichi Nuclear Power Plant No. 2 reactor in Fukushima prefecture, northern Japan April 2, 2011 in this handout photo released by Japan's Nuclear and Industrial Safety Agency on April 3, 2011.
The post-quake survey showed that business confidence is set to fall to minus 2 in the April-June quarter from plus 2 in the previous survey released on Friday which was based on the replies received before the catastrophic events of March 11.
It is the first time the BOJ has done before and after the disasters analysis and the bank said the data collected is for comparative and reference reasons only.
A positive reading means optimists outnumber pessimists regarding business conditions.
The survey showed that automakers have been the hardest hit since the earthquake and tsunami forced suspension of production and inflicted power shortage.
The outlook for large non-manufacturers also retreated to minus 4 from minus 1 on Friday, the BOJ's survey revealed.