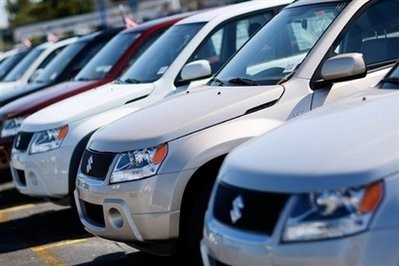 Cars for export waiting to be loaded at a Japan's port.
New vehicle sales in Japan rose for the first time in 13 months in August from a year earlier, industry figures showed Tuesday -- the latest sign of improvement in the battered auto industry.
The Japan Automobile Dealers Association said 198,265 new cars, trucks and buses were sold last month, an increase of 2.3 percent on the year.
Japanese automakers are enjoying relatively brisk sales of fuel-efficient cars, helped by government incentives aimed at stimulating the weak economy.