US global security giant Lockheed Martin said Wednesday it will cut approximately 1,200 US jobs as part of a restructuring within its electronics systems business.
Lockheed Martin announced the job reductions as it unveiled the name and senior-level organizational structure for a new business created in a realignment of two prior stand-alone businesses.
Mission Systems & Sensors, abbreviated by the company as MS2, was launched on January 1 and combines the former Maritime Systems & Sensors, supporting maritime forces, with Systems Integration - Owego.
"As a result of the anticipated synergies and efficiencies the combination will bring, the company expects to eliminate approximately 1,200 US positions from the MS2 business," the company said.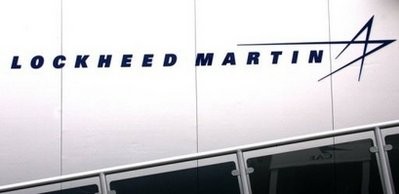 The logo of US company Lockheed Martin.
Lockheed Martin said it would notify the affected employees by early April.
The defense industry giant, headquartered in Bethesda, Maryland, said the new business retains a "unique breadth and depth of support for maritime forces" paired with a significantly expanded portfolio of capabilities in products, processors, and integration expertise.
"The new MS2 reflects our goal to drive performance excellence with a keen focus on affordability in everything we do," said Orlando Carvalho, president of MS2.
"We recognize the challenges our customers face and are making every effort to improve efficiencies that enable unparalleled service at the right price." MS2 has five lines of business: ship and aviation systems, undersea systems, new ventures, surface sea-based missile defense systems and radar systems.
Lockheed Martin employs about 140,000 people worldwide. The corporation reported 2008 sales of 42.7 billion dollars.