NEW YORK, March 12, 2009 (AFP) - Bernard Madoff was expected to plead guilty Thursday to running one of the largest financial frauds in US history, and for the first time face some of his thousands of victims.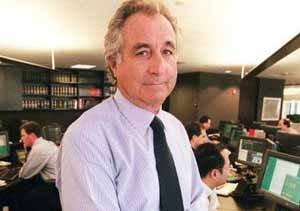 Madoff, accused of massive fraud
Pleading guilty to all 11 counts of fraud would mean Madoff, 70, could see a prison term of up to 150 years at sentencing later this year, according to prosecutors.
Prosecutors have said they are also seeking to recover the 177 billion dollars they say Madoff stole.
Madoff's lawyer, Ira Sorkin, announced the guilty plea at a hearing on Tuesday, indicating that the former Nasdaq stock exchange chairman and investment manager has given up any hope of freedom.
Judge Denny Chin said he would decide Thursday whether to lock up Madoff -- currently on bail and living in his luxury New York apartment -- while the disgraced financier awaits sentencing.
Adding to the drama, a select few of the thousands of people believed to have been swindled in the massive fraud will be allowed to speak.
Chin said victims can comment on whether or not the court should accept Madoff's plea and on whether the former Wall Street player should remain on bail.
Other issues, such as what punishment Madoff might deserve, will be off limits.
But Madoff's demise signals only the start of attempts to seize the money he allegedly took.
Prosecutors in court filings Tuesday argued that Madoff should forfeit a staggering 177 billion dollars tied to his fund -- which allegedly stole clients' money from around the world during more than two decades.
Madoff's defense lawyer Daniel Horowitz rejected the 177 billion figure as "grossly overstated -- and misleading -- even for a case of this magnitude."
The dispute underlines the difficulty that investigators face in unraveling who was a victim.
Madoff is charged with running a giant pyramid scheme that used new investors' capital to pay profits to existing clients.
But while he is said to have enriched himself and those close to him, Madoff was at the same time using those stolen funds to pay steady returns to clients for many years.
When clients demanded their capital back, Madoff always obliged -- at least until redemption requests accelerated last year during the Wall Street meltdown and the scheme collapsed.
Horowitz pointed out that the charges stated Madoff used "most" of his funds to meet such redemption requests. "That distinction is of vital importance," Horowitz said.
No one else has been charged, though prosecutors say the case remains open.
Legal experts say the probe might turn to others, including Madoff's brother Peter, and his sons Mark and Andrew, all of whom worked closely with the disgraced investment manager.
Madoff's wife Ruth is about to get her own lawyer, having previously relied on Sorkin.
Lawyers representing thousands of Madoff's alleged victims on Monday called for an international court to probe the case.
"The dimensions of the Madoff fraud, the geographical parameters, the quantity and number of individuals and institutions affected evidences the need to establish an international financial court to address abusive conduct," said Javier Cremades, a Spanish attorney who chairs an international alliance of 45 law firms representing some 10,000 alleged Madoff victims.