Malaysia's authorised forces on January 21 arrested 137 illegal immigrants, including many Vietnamese workers, a local newswire reported.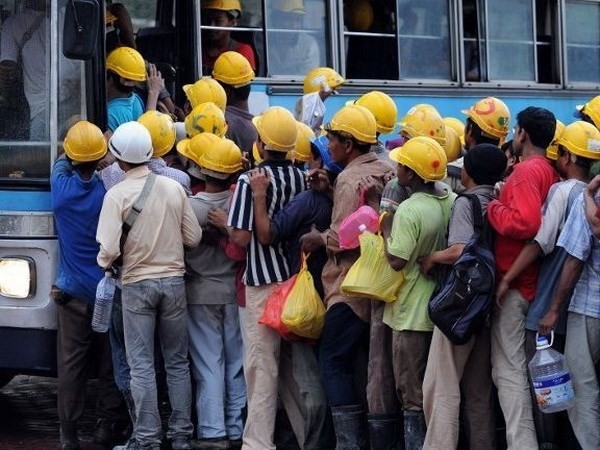 Foreign workers at a construction site in Kuala Lumpur, Malaysia. (Source: AFP)
According to The Star, most of the arrested are Indonesians besides others from from Vietnam, Bangladesh, Myanmar and Pakistan.
They were captured in a raid near a construction site on Persiaran Perling street, Johor Baru city. The arrested, including 11 women, one 11-month-old girl, and two three-year-old boys, were moved to a detention centre waiting for trial.
Another raid in Sepang of Selangor state on January 20, the Malaysian Immigration Department arrested 454 illegal immigrants after checking papers of 1,067 foreign workers and many of them from Indonesia, Bangladesh and Myanmar did not show proper papers.
Also on January 20, Malaysia's law-enforcement forces detained 17 Thai citizens illegally working in Kepala Batas and Butterworth, Penang state.
Earlier, 18 foreigners, including 14 Indonesians and four Indians, were arrested in Butterworth and George Town of Penang state.-