Malaysia's gross domestic product (GDP) growth is expected to reach 4-5 percent in 2017, higher than 4-4.5 percent in 2016, said Malaysian Prime Minister and Finance Minister Najib Razak, reported by Vietnamnews in Kuala Lumpur.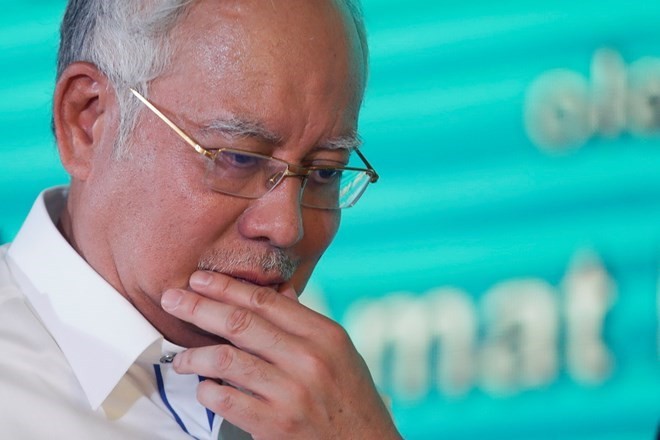 Malaysian Prime Minister and Finance Minister Najib Razak (Source: EPA)
The target was announced during the Malaysian PM's annual speech at the parliament on October 21, amidst the country's efforts to reduce dependence on oil and gas.
Oil and gas contribution to the Malaysian Government's income has been down from 41.3 percent in 2009 to 14.6 percent in 2016, he said.
The PM held that thanks to the diversification of the economy, Malaysia's growth has been resilient and sustainable despite a 50 percent decline in oil price. He cited an earlier report as saying Malaysia expects Brent crude oil price to rise to 45 USD in 2017.
Najib stated that the country's 2017 budget is likely to reach 260.7 billion ringgit (62.4 billion USD), up 3.4 percent over 2016, while committing the fulfillment of a 3 percent deficit goal in 2017, compared to 3.1 percent this year.
He affirmed that the implementation of the goods and services tax (GST) is a right decision although it was not supported by the majority of locals. As of October 19, GST collection was nearly 30 billion ringgit (7.17 billion USD), he noted, pledging that the tax will not increase in 2017.
To support the economic growth next year, PM Najib also announced a number of public projects, including a 600km railway with a cost of 55 billion ringgit (13.14 billion USD), and a new highway connecting Sabah and Sarawak in Borneo island, along with projects to install street lights, build bridges and upgrade transport infrastructure in rural areas.
At the same time, the Malaysian Government will launch a subsidy package of 10 billion ringgit (2.4 billion USD), including support in cooking gas, roll charges and public transport.-